e-RUPI is a cashless payment system which is launched by the Indian Government. Prime Minister of India, Shri Narendra Modi, introduced this contactless digital payment medium. Now, you can make payments anywhere in the country with this e-Rupi Digital Payment.
On August 2nd, Prime Minister Modi said that the voucher-based system will play a huge role in making DBT (direct benefit transfer) more effective in digital transactions in the country and will give a new direction to digital governance in India.
He said, "This will help everyone in transparent, targeted, and leakage-free delivery. e-RUPI is a symbol of how India is progressing by connecting people's lives with the technology."
He stated that the e-RUPI voucher was a reflection of how India was advancing by integrating people's lives with technology while speaking at an event. He expressed delighted that this forward-thinking reform initiative had arrived at a time when the country was commemorating the 75th anniversary of its independence with the Amrit Mahotsav.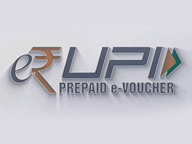 The National Payments Corporation of India (NPCI), the Department of Financial Services, the Ministry of Health and Family Welfare, and the National Health Authority, among others, have collaborated on the development of this App.
The main motive to launch this app is to promote the digital payment system in the country.
What is e- RUPI Platform?
e-RUPI is a contactless digital payment system. It is developed by the National Payments Corporation of India (NPCI) on its UPI platform. It has collaborated with the department of financial services, ministry of health & family welfare and national health authority and other companies. It is a QR code or SMS string-based e-voucher that is sent to the beneficiaries mobile phones. It establishes a digital connection between service sponsors, beneficiaries, and service providers without any physical contact.
This people and purpose-specific payment system will work similarly to a prepaid gift card that may be redeemed at particular accepting locations without the use of a credit or debit card, a smartphone app, or online banking. e-RUPI will connect service sponsors with beneficiaries and service providers in a digital manner, and there is no requirement for the physical interface.
This one-time payment mechanism has been developed by the National Payment Corporation of India (NPCI), with the help of the Department of Financial Services, the National Health Authority and the ministry of health and family welfare and Partners include State Bank of India, Axis Bank, Punjab National Bank, HDFC Bank Bank of Baroda, IndusInd Bank, ICICI Bank and Canara Bank.
How can we use this e-RUPI?
These vouchers are similar to prepaid e-gift cards. The QR code or the card's code can be shared through SMS. Person and purpose-specific e-vouchers will be available. These coupons can be used by anyone who does not have a bank account, a digital payment app, or a smartphone.
These coupons can be given to employees by companies. These coupons will primarily be used for medical expenses. There is no need for Sponsors of e-RUPI services to interact with anyone physically in order to distribute this application to every mobile phone in the country. This e-RUPI programme will connect beneficiaries and service providers.
This technology will benefit not only the government, but any general organisation that want to assist someone in their treatment, education, or other endeavours will be able to do so using e-RUPI rather than cash.
Benefits of e-RUPI payment
The major goal of e-RUPI is to reach 190 million unbanked residents, bring them into the official financial system, and close a portion of the digital divide. This digital payment system can give each and every citizen of our country equal access to healthcare, financial, and social services.
The e-RUPI transaction method is stated to be secure, and the recipients' information will be kept totally confidential, protecting their privacy.
Due to the fact that the recipient is not needed to reveal their name, these vouchers are likely to be claimed by others. But this feature can also be misused.
According to the government, through over 300 programmes, around Rs 17.5 lakh crore has been remitted directly to people's accounts via DBT. LPG, rationing, medical treatment, scholarships, pensions, and wage disbursement assist 90 crore Indians in some form. In addition, under the PM Kisan Samman Nidhi, Rs. 1,35,000 crore have been directly given to farmers. A total of Rs. 85,000 crore was disbursed in this manner for government wheat purchases. The most significant result of all of this is that Rs 1.78 lakh crore was kept out of the wrong hands.
Where can we use e-RUPI payment Digital System?
The government will supply several services in the country via e-RUPI. It can also be utilised to make sure that wellness services are delivered without any leaks. Fertilizer subsidies, TB eradication initiatives, Ayushman Bharat, Mother and Child Welfare Schemes, Pradhan Mantri Jan Arogya Yojana, and other programmes will be delivered in a leak-proof manner.
The government has also discussed using this digital voucher to enhance private-sector employee welfare and corporate social responsibility. This isn't a regular payment app. After the government releases e-RUPI today, you will soon be able to obtain several services through it. e-RUPI will be disseminated throughout the country via SMS and QR codes.
Observation
Prime Minister of India observed e-RUPI will make certain that the funds are utilised for the intended purpose for which any assistance or benefit is being provided. There was a time when technology was developing countries like India. Today, we consider technology as a tool to assist the disadvantaged, as well as a vehicle for their advancement.
According to our Prime Minister, through innovations and the use of technology in service delivery, India was demonstrating to the rest of the world that "we are second to none in accepting technology and adapting to it. He stated that the country had the ability to provide global leadership alongside big world powers.